Jeep Gladiator near Chesapeake, VA
The 2020 Jeep Gladiator is like no other truck in its class! In fact, there are no other open-air pickup trucks in the industry to-date. If you're looking for the 2020 Jeep Gladiator near Chesapeake, VA, stop by Southern Jeep Greenbrier to find out more information about this exciting new vehicle. We want our customers to understand the pros and cons of vehicles before they make the decision to purchase or lease, so we provide resource pages to introduce the different features of our newest models.
The 2020 Jeep Gladiator near Chesapeake, VA can take you off roading and tow your heaviest loads, as it is backed by the power you need. The 2020 Jeep Gladiator comes in four trim levels, offering you the chance to pick the perfect level for you. The trim levels are Sport, Sport S, Overland, and Rubicon. In addition, the 2020 Jeep Gladiator is backed by the Jeep Brand 4×4 capability, which sets Jeeps apart from other makes. Southern Jeep Greenbrier is at the forefront of Jeep trends and we know that the 2020 Jeep Gladiator is going to be one of the top picks this year.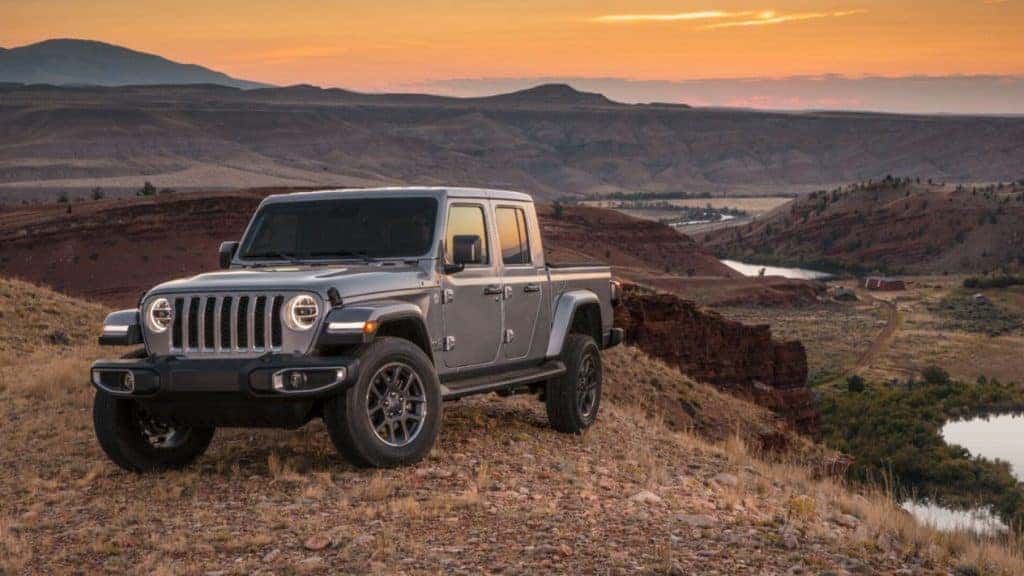 Exterior Design
You can customize the look of your 2020 Jeep Gladiator near Chesapeake, VA, because there are tons of options for features to add on depending on what you're looking for. For example, you have the option to choose between the zipperless Sunrider® soft top and the Freedom Top® hardtop, so you can feel in control of the look and feel of your Gladiator. Another great option is that if you want more space or for the Gladiator to feel more open, you can remove the lightweight aluminum doors. The Gladiator is a powerful, aggressive-looking Jeep, featuring a vented hood, high-clearance fender flares for standard 33-inch tires, and a steel off-road rear bumper.
Tow Your Biggest Loads
You don't have to worry about having too much cargo when youy have the 2020 Jeep Gladiator because it offers amazing towing capabilities! With its Best-In-Class towing capacity of up to 7,650 pounds, you can rest assured that everything is coming with you on the road, from a boat to a fully loaded trailer. Get ready for your next road trip with the 2020 Jeep Gladiator.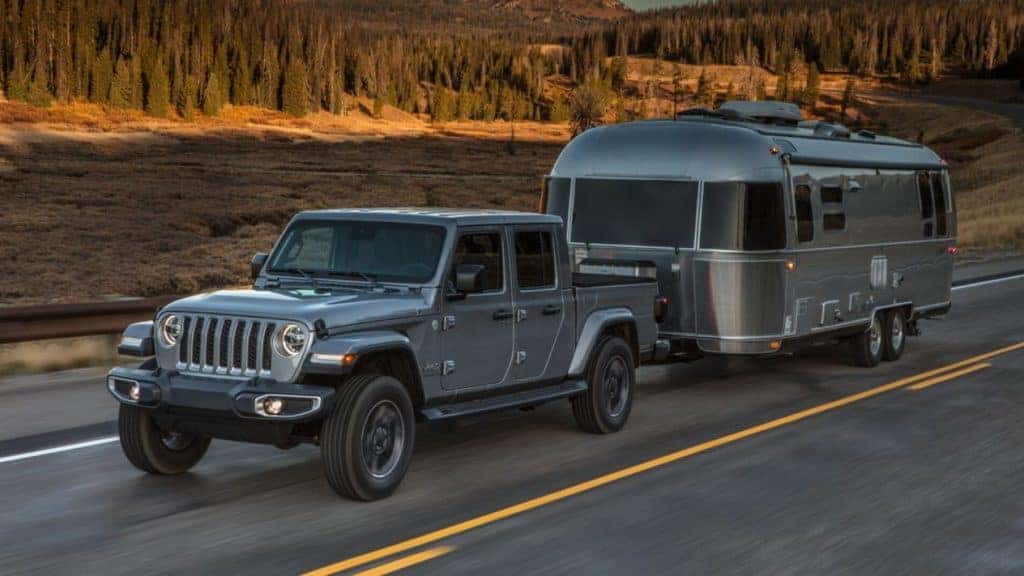 Spacious Truck Bed
The 2020 Jeep Gladiator has an innovative design for its truck bed that makes loading and unloading your cargo easier than ever. In addition, it has a best-in-class payload of up to 1,600 pounds, so you know that you can fit all your equipment or gear in the back of your Gladiator. The space itself even offers extra benefits, like the three-position tailgate, roll-up tonneau cover and available 115-volt power outlet.
Look Inside
The interior design of the Gladiator is just as impressive as the outside. With available leather-trimmed seats, the 2020 Jeep Gladiator near Chesapeake, VA offers you a comfortable and sophisticated ride. You're also all set with the latest technology like the Gladiator's 8.4-inch touchscreen on the Uconnect 4C NAV and removable Bluetooth wireless speaker. Together, all these features really enhance your driving experience, making you eager to get on the road in your Gladiator soon.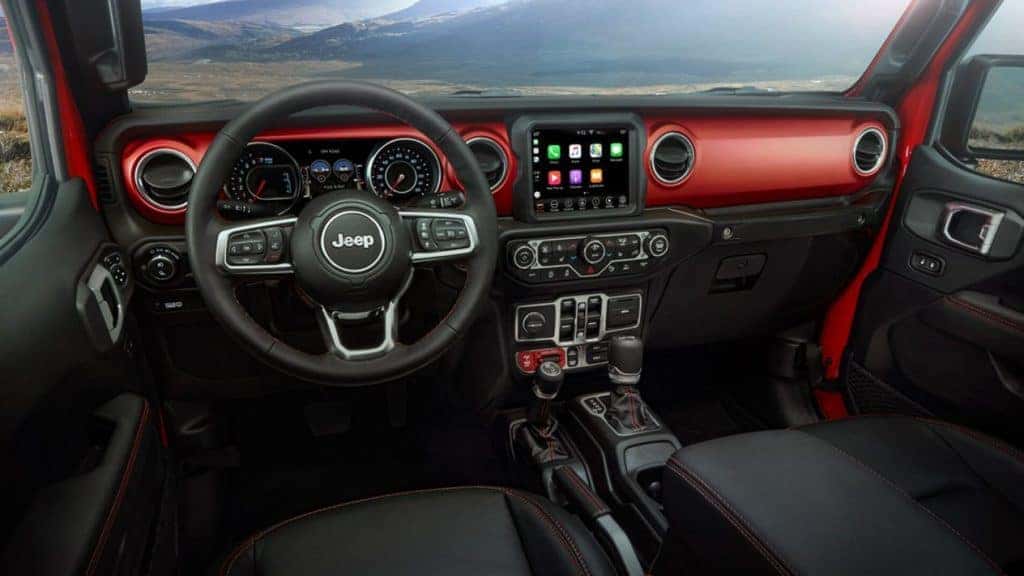 Off-Roading Abilities
If you're looking for a truck that can take you off-roading in style, the 2020 Jeep Gladiator is the vehicle for you. Its 4×4 capability handles both high and low range, so you know you can take on any terrain. The Jeep Legendary 4×4 capability is something Jeep takes pride in, and we wouldn't expect anything less of the new 2020 Jeep Gladiator. Also, the Gladiator is equipped with heavy-duty Dana 44 front and rear axles – this truck will take you anywhere!